Dentistry for Kids and Adults
Dentistry for Kids and Adults Group has been keeping Santa Clarita smiling since 2002. When you walk through our doors, you will immediately feel the difference.
I don't like my smile, it's crooked.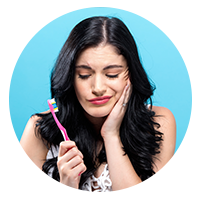 My teeth are painful and always hurt.
I need dental care, but I'm scared!
I am told I snore at night.
I need dental care for my family.
We are here to provide you with the best dental care possible.
Our amazing and passionate team is dedicated to providing exceptional dental care in a relaxing environment. We strive to make your dental visits as easy and as comfortable as possible. We work hard to start your appointment on time and complete your treatment on time.  We use only quality materials and the best technology to make sure that you and your family feel safe and at ease. We believe that our work is life-changing, and we only recommend treatment that we know will help your entire family achieve and maintain the most brilliant, healthy smiles possible. At Dentistry for Kids and Adults, we only provide the quality of care that we would like for ourselves. We take the time to listen to our patients. We don't judge or lecture. Our excellent team is always available to answer your questions and address your concerns. We are a no-surprises office. We will give you complete information about the cost and reasoning behind our recommended treatment before anything is done. You will always be informed of any options available and have control over your treatment plan. You are our focus, and we are more than happy to work within your comfort zone and budget. We value lasting relationships and cannot wait to show you five-star service.  Smiles from beginning to end – that is our guarantee.
Get a good night's sleep!
Let's get in contact today!
(661) 299-2525
We think that we are the best dental office in Canyon Country, but don't take our word on it, read what our patients have to say!
"Most amazing dentist I've ever been to! I actually look forward to my appointment and that's really saying something!!"
"Great office. Very clean and cute kids corner. The office has a bright and happy feeling. The ladies at the front are very kind at welcoming. First time coming here and will be coming back!"
"I have been coming to this office for over 4 years and I have had nothing but the best experience. The staff and the dentists are absolutely accommodating, knowledgeable and make you feel very comfortable while sitting in the chair. My previous dentist left me in the office for over 4 hours without checking on me, with this place, I am in and out within my appointment time and less than 40 minutes, depending on the procedure. I have recommended not only my family members but co-workers as well to this wonderful dentist office. They keep coming back. Keep up the great work ladies and gentlemen."
Check out our latest blog articles!
Back To School Is Quickly Approaching! We are here to help.Back to School is quickly approaching! This year, many of us are faced with some big changes. This is especially true for our school children. Whether your child will be learning from home this year or...
18635 Soledad Canyon Road, Suite 108
Canyon Country, CA 91351
(661) 299-2525